We were joined at Peterborough by SBI member Geraldine McIlwaine, pictured below with Mum, Clare (right) at the Brewery Tap before the game. Clare has also recently joined us, at the away games, at Morecambe and Bristol Rovers.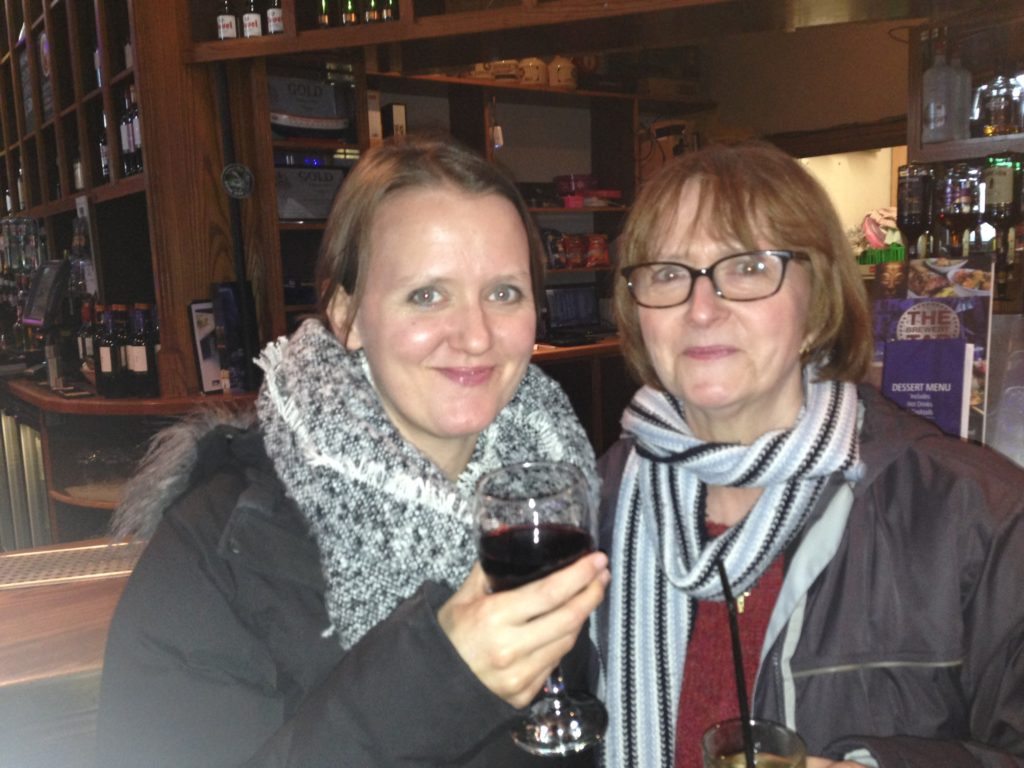 Last month I mentioned that Dave Evans, who is based in Russia and Finland, was over for the MK Dons game. His firm, Polar Logistics, were matchday sponsors. He has sent me a couple of photo's from the day. Dave is the one not looking at the camera, on the left of Jordan Willis, and pictured with Gael Bigirimana, who as Player of the Match, presented him with a signed shirt.
Finally, last month a number of members attended the Diamond Club's Christmas Luncheon at the Ricoh where FA Cup winner, Lloyd McGrath was the guest speaker. Pictured below.