Saturday's in December were not all bad for the regular travellers. Well not between 3pm and 5pm!
With the early 2pm kick off at Cambridge, the Devonshire Arms asked that we pre-booked our Sunday Roasts. Those who did were very impressed that the food arrived on the dot at 12.30. The landlord also sold a further number of roasts, that hadn't been pre ordered, to our larger than expected group. With the performance being what is was, John and Charles left early returning to the pub. They were informed that, much to the annoyance of regulars who had come in later for their Sunday Lunch, that by the time our group left at around 1.30 there was no food left.
This was probably a first, causing beer to run out has been achieved on several occasions, but I can't recall our group eating all the food! Below is a part of our group enjoying a beer after lunch!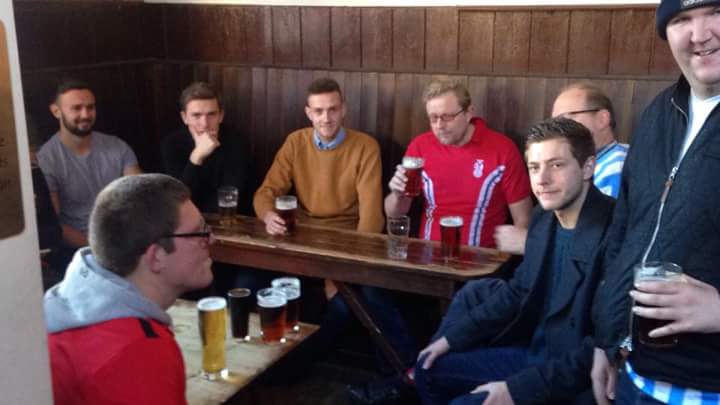 On our previous vist to the Olde Trout, at Southend, our group had been split up with a number finding seating upstairs.  Simon worked his magic to get us to arrive slightly earlier this season and we were able to all be seated in the downstairs bar area. Simon (left) and Colin pictured below.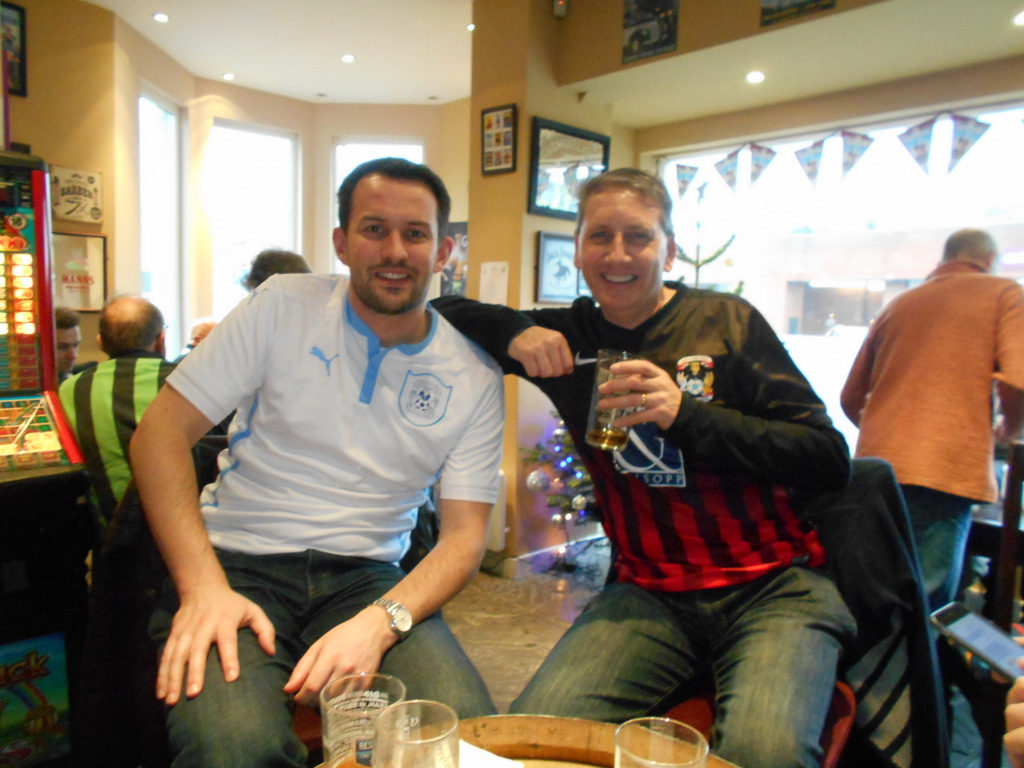 With no trains on Boxing Day, the numbers travelling were reduced and we found a pub away from the motorway to ground area. Bristol based member Phil Smith had arranged with the landlord at the Victoria at Westbury-on-Trym, to expect our group for pre match drinks. Upon arrival we found a notice on the door saying the pub wasn't opening until 6pm. We hasterly decamped to the Mouse, just around the corner, where we were very well looked after. The Victoria's loss was the Mouse's gain, as around 25 members joined us. See group pictures below.