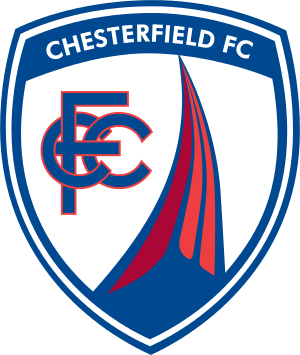 Post author:

Rob Stevens

Post published:

12 January, 2017
If you are going to the match at Chesterfield you may find the following information helpful.
Chesterfield
3 pm Saturday 14 January
Proact Stadium
1866 Sheffield Road
Whittington Moor
Chesterfield
S41 8NZ
Getting there
By train
The ground is 1.4 miles from the station, a 30 minute walk.
From the Railway Station follow the 'Stonegravels Way' footpath and cycle route that leads past the Chesterfield Hotel and up Brewery Street over the dual carriage way. Turn right down the steps and proceed along Infirmary Road past Chesterfield College and straight ahead along Canal Wharf. Where this joins Hazlehurst Lane bear right onto a new footpath which runs alongside the dual carriageway. Proceed until the footpath runs along the boundary of the Casa Hotel to emerge at Lockoford Lane where there will be the first sighting of the Proact Stadium.
Please note if you are joining us at the Derby Tup, the pub is 0.4 mile further up Sheffield Road, past the ground.
(more…)